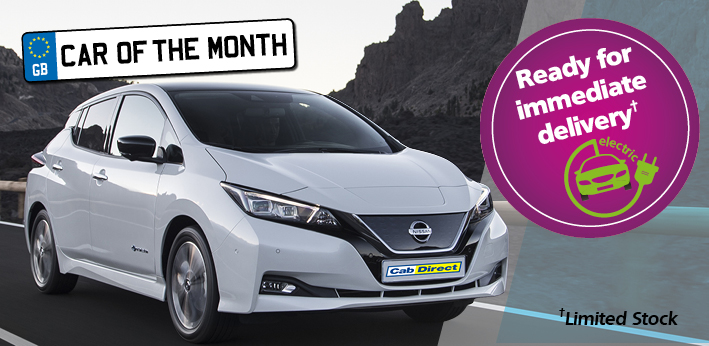 This month you can save an amazing £6,500 on the Nissan Leaf EV!
The top selling, fully electric Nissan Leaf is suitable for every style. With its revolutionary design, economical electric engine and a selection of driving modes to help manage performance, the Leaf offers an all-round great driving experience. 
This great car is available for immediate delivery – but you'll need to act fast as there's limited stock.
It can be yours this month for just £98.95 weekly (+VAT) – saving you £6,500 on the MRRP!
This is an exclusive deal for taxi drivers and operators only.
Order by 31st October 2019 to take advantage of this fantastic new car at a great price.
Offer applies to limited stock and colours available.
Find out more >